1. MyFitnessPal.
MyFitnessPal has been around for a while, but it's still the best app for tracking and motivation! It has been ranked as the #1 Health and Fitness app on iTunes. This app helps you keep up with any diet program, with its easy-to-use database that has over 5 million foods.
This app is perfect for either losing weight, gaining or even just maintaining a healthy lifestyle.
Download it here > https://goo.gl/rNQwnA
2. Headspace.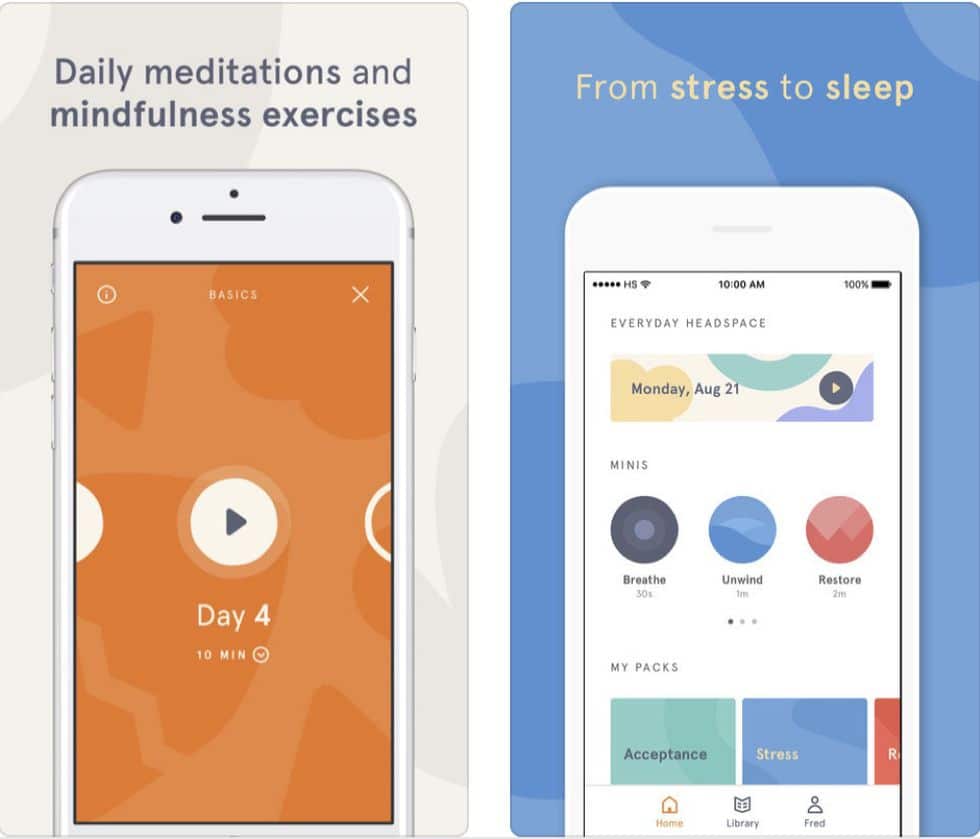 Complete health requires more than just spending 30 minutes at the gym a day. The headspace app is an absolute winner when it comes to the practice of meditation. With daily programs to practice your mind sharpness, patience, productivity and sleep.
Download it here > https://www.headspace.com
3. SleepCycle.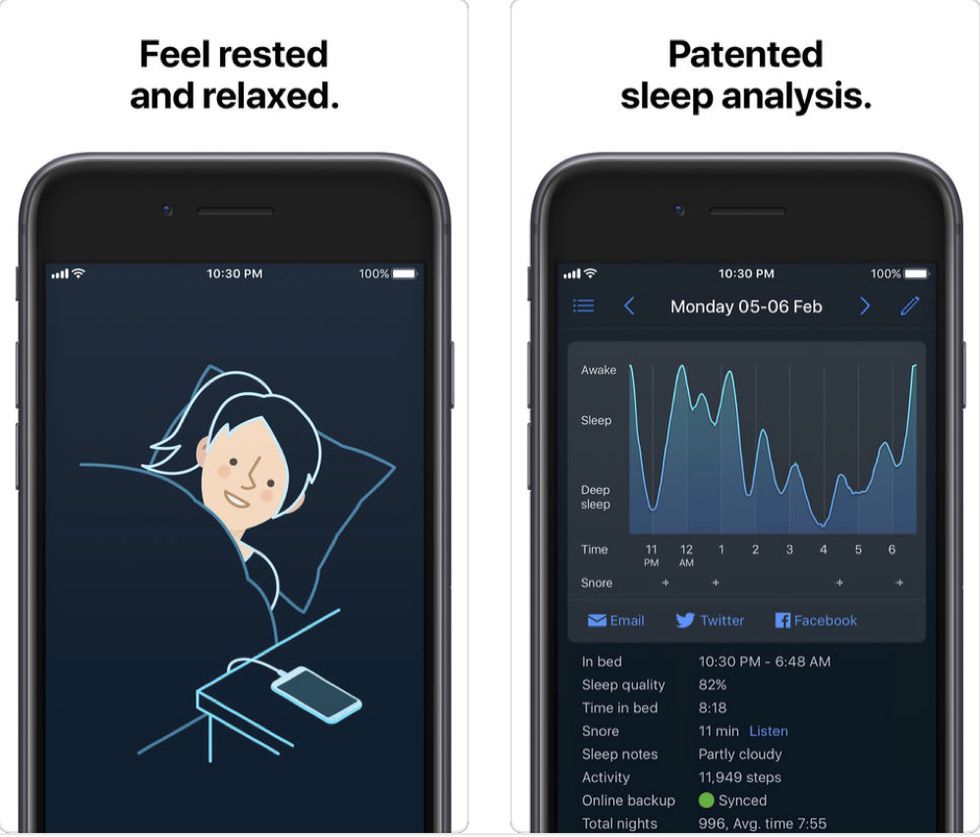 Sleep plays a crucial role in your overall health and well-being.. We all know how important it is to get at least 8 hours of sleep in every night.
Sleep Cycle tracks your quality of sleep, as well as your sleeping heart rate. Its most unique feature is that it wakes you up during your lightest sleep phase in the morning, making you feel well-rested and ready to tackle the day ahead.
Download it here > https://www.sleepcycle.com/
4. Happify.
Stress has been linked to the six leading causes of death: heart disease, cancer, lung ailments, accidents, cirrhosis of the liver, and suicide. Happify builds on a huge body of research about mental health to help users overcome stress, negative thoughts and build better emotional health and resilience.
Download it here > https://www.happify.com/
5. 8Fit.
8Fit is the perfect companion if you are always on the go or don't have a gym membership! With a wide range of customisable exercise programs and meal plans just in palm of your hand, you will get into shape in no time.
Download it here > https://8fit.com/
With these best-on-the-market calorie counters and meditations guides you are sure to be in the best shape mentally and physically!