Real Parts.
Real Repairs.
Book your device in for
a repair today.
Your
Real

Repair Specialist
Real

Repairs
(In

4

Easy Steps)
iPhone screen
replacements
From R289
iPhone battery
replacements
From R249
Samsung screen replacements
From R1,549
Samsung battery
replacements
From R749
Huawei screen replacements
From R649
Huawei battery
replacements
From R439
Peter Hundermark
2022-05-12
I've used this repair service several times now for replacement screens and batteries. It is always professional, fast and high quality. Recommended.
Robin Newstead
2022-05-08
We have used Real Repair several times - they always impress with how knowledgable and helpful they are and the speed at which they do the repairs. I am very grateful and welcome the opportunity to unreservedly recommend them.
After a challenging situation with this store and a sad review for them, it is always great to turn that frown upside down and be able to turn a 1 star into a 5. The matter was dealt with directly with me by head office and in a way that few business do, honestly and openly on the entire situation and process. Thank you for restoring my faith in businesses and more importantly being owners/directors that look past just 'keyboard warrior reviews' and to the ones that matter and act. Kudos to you, TRRC.
Excellent service
I brought my phone in for a port cleaning and received friendly and efficient service from Tammy at the front desk. Thank you very much.
JULIAN CLAASSEN
2022-04-05
Sinebhongo Puwani
2022-04-03
Great service and the staff was so helpful Thank you Ryaan and Leanne 🙏🏾🙏🏾
With all the fake news out there, we seek out the honest, the real, the relevant and the interesting stuff that our customers and suppliers are keen to read about. Enjoy!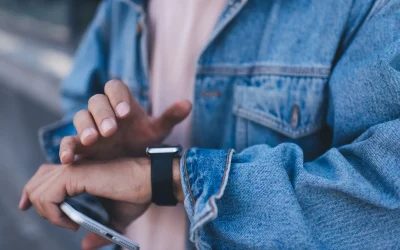 We've all been there - scrambling to set up your camera timer for epic selfies or a classic group photo, just for it to not achieve the desired result. But did you know that you can also use your smartwatch as a camera remote? Apple Watch and...