Use our Booking Wizard to book your device in for a repair assessment today.
New Name.
Old Promise.
Book your device in for a repair assessment today.
Your
Real

Repair Specialist
Hardly a team to rest on our motherboards, we have changed our brand name from the all familiar Apple Doctor to The Real Repair Company. Delivering on the simple and time honoured promise of real repairs, real quick, ensuring you peace of mind, knowing your device is in very capable and trusted hands.
At The Real Repair Company, as our new name clearly states, we source best of breed real, genuine, original parts to repair your beloved Apple, Huawei or Samsung device. Our highly accredited specialist engineers are at the ready to perform the most complex of precision repairs, to get you back online, pronto.
We're real confident that we'll get your iBaby, Huawei or Samsung back to perfect health, quicksticks, all within our now legendary ONE hour turnaround commitment. For Real! No BS! It's one thing being real, but to keep us honest, we measure ourselves against 4 key pillars of excellence:
Real

Repairs
(In

4

Easy Steps)
iPhone screen
replacements
From R289
iPhone battery
replacements
From R249
Samsung screen replacements
From R1,549
Samsung battery
replacements
From R749
Huawei screen replacements
From R649
Huawei battery
replacements
From R439
Are you a student or school-goer?
Get up to 10% OFF your iPad repairs when you bring along a valid student card.
Great accessories and quality pre-owned phones. Safe and secure checkout and nationwide shipping, FREE with orders above R500.
With all the fake news out there, we seek out the honest, the real, the relevant and the interesting stuff that our customers and suppliers are keen to read about. Enjoy!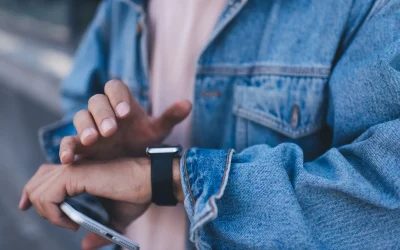 We've all been there - scrambling to set up your camera timer for epic selfies or a classic group photo, just for it to not achieve the desired result. But did you know that you can also use your smartwatch as a camera remote? Apple Watch and...